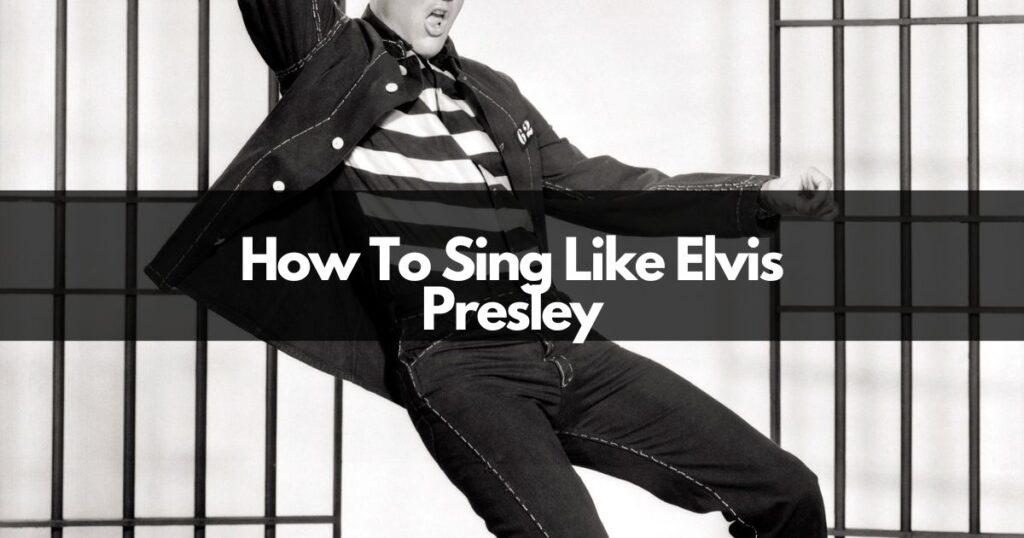 Elvis Presley was one of the most important singers of the 20th century in the music industry, and fans still felt his influence on music all over the world. His unique singing style, paired with his lively stage appearance and charming personality, made him stand out from other artists of the time and helped define the sound of rock and roll.
This article is a complete guide on how to sing like Elvis Presley. Whether you're a seasoned artist or just starting out, this guide will give you the tools you need to channel the spirit of the King and make your own amazing shows. So let's get started and learn more about Elvis Presley's voice and his famous way of singing.
1. Explanation of Elvis's Unique Voice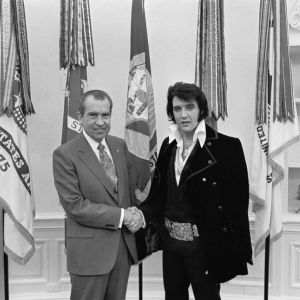 Elvis Presley's singing style is often copied, but it's never been done better. His voice differed from other singers and it still influences artists today. He had a deep voice people would recognize instantly and had that "Presley attitude" on stage that girls adored. He also had complete mastery of his vocal technique which you can hear in his rock n roll music.
Tone
Elvis's tone was one of the most recognizable things about the way he sang. His vocal range was deep and rich, and it was easy to recognize. He also had a unique vibrato that gave his singing a slight shake and could hit both high and low sounds with ease because he had a wide singing range.
Phrasing
Another important aspect of Elvis Presley's voice is his use of phrases. He could stretch and squeeze words in a way that gave his singing a rhythmic quality that made it sound more like spoken word poems than traditional singing. He was also good at adding unexpected stops and breaths to his acts, which made them more dramatic and intense. Elvis's singing always had a feeling of freedom and creativity, even when he was singing a song he had done many times before.
Southern Drawl
Another important part of Elvis's voice was his Southern drawl. He was born and raised in Mississippi, and his accent was an important part of who he was and how he sang. Elvis's accent gave his voice a unique twang that made his acts seem more real. He could use his accent to great effect when he sang. He would put more stress on certain words and phrases to make his shows more powerful and emotional. It may be difficult to emulate that southern drawl, but with enough practice you can get closer.
2. Study His Stage Presence and Vocal Phrasing
The very first step in learning how to sing like Elvis is to study his live recordings and vocal phrasing. This is because Elvis was not only known for his unique way of speaking, which included stretching out and bending notes, but also his ability to command any stage he performed at.
Vocal Phrasing
When looking at Elvis Presley's voice, think about the words and phrases in Elvis's songs. It's important to think about the feeling and story he's trying to convey. If you know what his words mean, you'll be able to sing the song with the right amount of feeling, which will help you connect with your audience.
It's also important to learn Elvis's way of speaking and use it yourself. This means learning when to use vibrato, how to slide from one note to the next, and when to emphasize certain words or phrases.
Study his Past Recordings
The best way to learn to sing like Elvis Presley is to study his songs and live shows. Elvis was a great artist who could connect with his audience and show how he felt in a way that no one else could. By looking at his albums and live shows, you can learn more about his singing style, stage personality, and musical style.
When reviewing Elvis's albums, it's important to pay attention to the subtleties of his music. This includes his use of vibrato, the range of his voice, and how he puts words together. You should also look at how he uses rhythm, timing, and other effects in his singing to give it complexity and interest.
3. Use His Microphone Techniques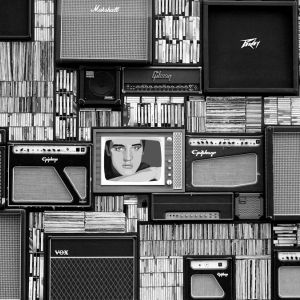 Elvis Presley's sound was special not only because of his unique way of singing but also because of how he used the microphone. His microphone method was a big part of his sound, and if you want to sound like Elvis, you need to work on this part of singing.
Elvis was known for using a method called "close-mic," in which he sang very close to the microphone to get a warm, personal sound. The best part is that you can use this technique with any vocal range.
This method lets the singer catch the subtleties of their voice and make a sound that is more lively and strong. To practice this method, try putting the microphone close to your mouth and singing at different distances to find the sweet spot where your voice sounds full.
To practice this method, try singing at different distances from the microphone and pay attention to how your voice sounds at different levels of volume and energy. You can learn to control your dynamic range and make the same powerful sound that made Elvis's voice so famous with practice.
4. Presence on Stage
Besides using Elvis Presley's singing methods, it's important to build your own stage appearance and character. Elvis was a master at connecting with his audience and making his live shows memorable. He also had a unique style and attitude that made him stand out from other artists.
Find out what makes you special as a performer. This will help you create your own stage appearance and character. This could be about your voice, your attitude, your hobbies, or your past. Use these things to build a consistent brand and image for yourself as a performer, and use them in your stage appearance and acts.
Next, think about how you can connect with your crowd and make a live show that people will remember. This could mean talking, adding humor, stories, or crowd participation to your shows, or trying out original stage sets and lighting to make a more engaging environment.
5. Putting Your Own Spin On It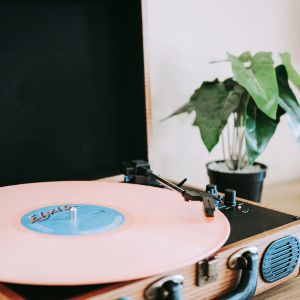 It's important to study Elvis Presley's singing methods and use them in your own singing lessons, but it's also important to make them your own. One way to do this is to use his methods along with your own style. This can help you make a sound that's different from other singers who are also trying to sound like Elvis.
Start by trying out different ways to use your words to find the ones that work best for you. This could be Elvis' use of vibrato, his wide range of volume, or his close-mic method. Once you've found the methods that work for you, try putting them together with parts of your own style. This could mean trying out different vocal inflections, putting your own spin on Elvis's songs, or adding parts from other types of music to your singing.
You can give Elvis's songs your own style by trying out different voice inflections, rhythms, and wording. For example, you could try slowing down one of Elvis's fast-paced rock and roll songs to make a more emotional and bluesy version. You can create a mix with some gospel music and rock n roll and see what works best for your voice.
The key is to find a mix between using some of Elvis's singing methods and keeping your own style. By doing this, you can make a sound that is both unique and recognized, and that gets the essence of Elvis's singing style while also showing off your own uniqueness as a singer.
Conclusion
If you want to learn how to sing like Elvis Presley, you need to study his unique singing style and build your own singing method, stage appearance, and image.
Whether you want to add your own spin, or go for the complete Elvis impersonators like the actor Austin Butler, you can get there with the right practice.
You can get Elvis's famous sound by choosing the right songs, studying the words and the way he says them, and using his voice skills and microphone techniques. With time and effort, you can make a live show that captures the spirit of one of the best acts of all time and makes it unique and interesting to watch.